BELT AND ROAD ASSOCIATES GLOBAL NETWORK
Connecting China to "One Belt One Road" countries

Our dream is to create a network of partners in many countries around the world (along the ONE BELT ONE ROAD corridor) to promote investment projects from these countries to Chinese investors.
Our network now has partners in Greece, Cyprus, Italy, Kenya, Mexico, Hungary, Brazil and United Kingdom.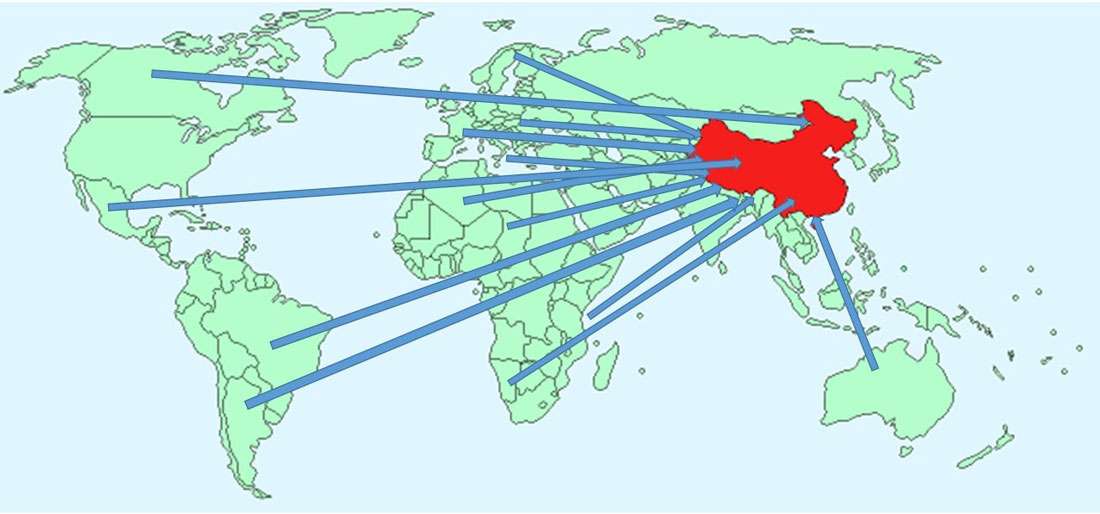 To achieve the above we have acted as follows:
We created a database of more than 5000 efficient contacts from investment sector of China

We regularly communicate with our database with newsletters in Chinese language, informing them about the investment projects we have in our portfolio and about news from the countries where we have already Agents

We participate in exhibitions in China with our own booth promoting our investment Portfolio

We cooperate with various agencies to promote our investment projects, such as Hong Kong Trade Development Council, China Go Abroad, Chinese Ministry of Commerce (MofCom) etc.

We organize business Delegations in China, with the participation of Government and Organizations, to promote "the Country" as an investment destination.

We support Delegations from China visiting the countries where we have already Agents for meetings with businesses, Chambers, Agencies and Government

We are gradually building good relations with local governments in China, working either with the local CCPIT offices or with the local government offices (Mayors).
BELT AND ROAD ASSOCIATES shall provide the following services to the AGENT:
Reception of the Investment projects and promotion of those projects to Chinese Investors

Technical and financial analysis of the Investment projects.

Commercial development of the capital raising process with potential investors.

Management and intermediation of the Investments necessary for the feasibility and implementation of the Investment projects presented by the AGENT.

Promote requests from Chinese investors for specific investment projects they are looking for to invest in the AGENT's country.

The costs operation and offline promotion incurred in China shall be borne by BELT AND ROAD ASSOCIATES.
The AGENT shall provide the following services:
AGENT oversees providing Project Owner with local online and offline services such as projects collection, projects verification a filtering, project signing, follow-up value-added services, etc.

AGENT shall be responsible for fulfilling the legal some administrative formalities, according to the Local Law.

AGENT is obliged to provide information (in English language) for the INVEST IN "MY COUNTRY" GUIDE that BELT AND ROAD ASSOCIATES will distribute to Chinese investors. INVEST IN "MY COUNTRY" GUIDE should include information about the country, Financial Environment, Investment Environment, Investment Laws etc so potential investors will be able to understand about country's Environment for Investments.

Costs incurred in the country shall be borne by AGENT including the costs for the Office, the employees and operation (makes use of his own resources, there is no obligation to operate a separate legal entity).

In the case where Chinese investors seek, through BELT AND ROAD ASSOCIATES, specific investment projects to invest in the Country, the AGENT seeks through his network investment opportunities in his Country and seeks to sign an agreement with the Project Owner to secure remuneration.

AGENT is obliged to provide supporting services (directly or in cooperation with Third Parties such as Legal firms, Tax Advisory Firms etc) to Chinese companies who wish support in his Country and will be identified by BELT AND ROAD ASSOCIATES, such as legal services, tax services, promotion, government relations etc.
BELT AND ROAD INITIATIVE
The 'Belt and Road Initiative' (BRI) or 'One Belt, One Road' (OBOR) is a project launched by China to develop countries and improve global connectivity. First unveiled in 2013 by Chinese President Xi Jinping, the initiative has and continues to grow in scale and popularity.




The initiative is focused on creating networks that will allow for a more efficient and productive free flow of trade as well as further integration of international markets both physically and digitally.




BRI is comprised of the '21st Century Maritime Silk Road' and the 'Silk Road Economic Belt' together they will connect more than 65 countries making up over 62% of the world's population, around 35% of the world's trade and over 31% of the world's GDP.




It will take the form of a series of highways, railways and ports as well as facilities for energy, telecommunications, healthcare, trade and education.

The last 5 years mergers and acquisitions in overseas have become a strategic way for Chinese enterprises to gain the rising potential development of the global value chain.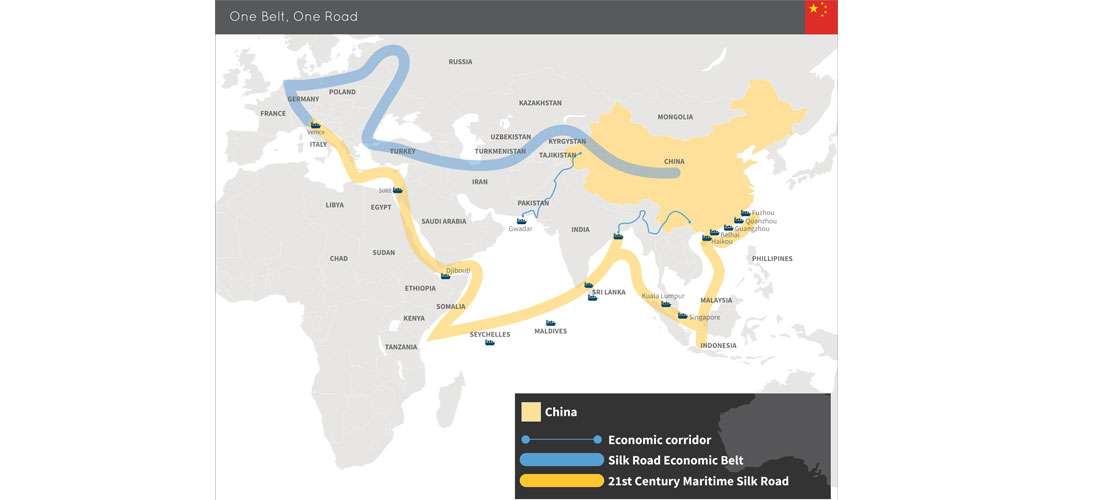 JOIN OUR NETWORK
If you believe that you know your local market well, that you can look for investment projects in your country, that you have the infrastructure and contacts to promote the services of BELT AND ROAD ASSOCIATES in your country, do not hesitate to contact us to discuss the possibility of cooperation.