PROFILE
The cooperation zone is located in Cangzhou Bohai new area, it is 200 kilometers away from Beijing to the south, 30 kilometers away from Huanghua port, and core area 36.75 square kilometers. It covers 268 square kilometers and has a population of about 80,000.
China-CEEC SME Cooperation Zone in Cangzhou was established in February 2018 with the approval of the Ministry of Industry and Information Technology of China. It is the first and only cooperation zone especially for Central and Eastern European countries in China.
The development of the Cooperation Zone has been written into the<Sofia Guidelines for Cooperation between China and Central and Eastern European Countries> and < Dubrovnik Guidelines for Cooperation between China and Central and Eastern European Countries>, as well as< 2021 Cooperation between China and Central and Eastern European Countries Beijing List of Activities>. The Cooperation Zone has developed into a pilot zone and a demonstration park for SMEs from CEE countries to enter the Chinese market and carry out two-way cooperation.
HISTORY
The Cooperation Zone was "Sino-Czechoslovakia Friendship Farm",Its name comes from an international handshake 60+ years ago. In 1956, the national leader Mr. Zhu De pay a visit to the Czechoslovak, the Czechoslovak government presented China with 671 sets of agricultural machinery and equipment, which was approved by the State Council to focus on building one farm. Premier Zhou Enlai personally named the place to receive the equipment as "Sino-Czechoslovakia Friendship Farm".
In 2003, the Farm was transformed into a development zone. In 2007, Cangzhou Bohai New Area was established, and Zhongjie became the core area of the Bohai New Area, renamed Cangzhou Bohai New Area Zhongjie Industrial Park. In 2013, Hebei provincial government approved the construction of Cangzhou Zhongjie Hi-tech Zone. In 2015, Hebei Provincial government set up a provincial Sino-Euro Industrial Park in Zhongjie.
With deep propelling of the "the Belt and Road" international initiative and China-CEEC cooperation mechanism, China-CEEC SME Cooperation Zone in Cangzhou was established in 2018.
Cooperation Achievement
China-CEEC SME (Cangzhou) Cooperation Forum
Cooperation Zone has maintained long traditional friendly exchanges with  Central and Eastern Europe countries. Since 2013, foreign cooperation promotion conference and annual conference of ambassadors has been successfully held for five times. With the support of the Ministry of Foreign Affairs and the Ministry of Industry and Information Technology, the Cooperation Zone was upgraded to a forum. In 2018 , 2019 and 2021, China-CEEC SME(Cangzhou) Cooperation Forum has been successfully held, which invited 4700 people including ambassadors from 40 countries, entrepreneurs, chambers representative.
China-CEEC SME Cooperation Forum has become one of the most important activities of China-CEEC Cooperation Mechanism. The Cooperation Zone also plays an important role in promoting exchanges and platform establishment between Chinese enterprises.
Sister-city relationships cooperation
Since the establishment, China-CEEC SME Cooperation Zone has assisted Cangzhou City establish sister city relationship with Opatia, Orebic in Croatia, Cieszyn, Ustron in Poland, Csurgó in Hungary, Šurany in Slovakia, Municipality of Demir Hisar , Municipality of Aerodrom in North Macedonia, Banja Luka in Bosnia and Herzegovina.
Industrial Layout
With a planned area of 36.75 square kilometers, the core area of the Cooperation  Zone has planned and arranged Urban Business District, Science and Technology Innovation District, General Aviation Park, High-end Manufacturing Park, Sino-Euro Green Industrial Park。On the basis of CEECs, it will expand cooperation with CEECs in the fields of industry, economy, trade, science and technology, culture and so on. Which will strive to build "China-CEEC Scientific and Technological Achievement Transformation Base, China-CEEC Industrial Cooperation Base, China-CEEC Product Exhibition and Trade Cooperation Base, China-CEEC Cultural Exchange Base".
DEVELOPMENT ADVANTAGES
In 2021, in the keynote speech at the China-CEEC Summit, Mr. Xi Jinping, President of China, mentioned that "we should strengthen local economic and trade cooperation, and continue to promote the construction of China-CEEC economic and trade cooperation demonstration zones and industrial parks in Ningbo, Cangzhou and other places", which
 The Cooperation Zone has become a bridgehead for Hebei's deep integration into"the Belt and Road"international initiative and the China-CEEC SME Cooperation Mechanism.
Location & Transportation Advantage
The Cooperation Zone is 210 km away from Beijing, 80 km from Tianjin, and 150 km from Xiong'an New Area. It is situated in the overlapping position of national strategies such as the coordinated development of Beijing, Tianjin and Hebei, the planning and construction of Xiong'an New Area, the leading development along the coast of Hebei Province, and the cooperative development around the Bohai Sea.
There are two national highways, three expressways, four railways and the forthcoming Beijing-Shanghai High-speed Railway Line II, the Bohai Rim Intercity Railway and the Shihengcang Port Intercity Railway.
Huanghua Port, 30 km away from the Cooperation Zone, focuses on building a modern comprehensive service port, an international trade port, and an important hub of the "Belt and Road". It has built 200,000-ton waterway and 35 berths above 10,000 tons, comprehensive bonded area is under using. It has been identified as the sea port of the Xiong'an New Area and written into the "Xiongan New Area Planning Outline".
Land Advantage
The Cooperation Zone has 70 square kilometers of unused land which is state-owned and flat terrain, low cost for purchase and use, standard of land transfer is Seven Connections and One Leveling.(Road, water supply, electricity, drainage , heat , telecommunications, gas and land leveling)
Supporting Facility
The Cooperation Zone is constantly improving hardware and software supporting facilities, including:
320,000 square-meter Workshop Base.
The workshop base provides production space and comprehensive service for the development of SMEs from CEE countries. At present, there are 32 divisible standard workshops ranging from 4,000 to 18,000 square meters, equipped with incubator, innovation center, entrepreneurship center, office area, apartment, dormitory, restaurant, etc.
CEE Business Center.
Business Centers are European style buildings for each CEE countries. It mainly has five functions: business office function, commodity exhibition function, visa center function, cultural and educational cooperation function and accommodation service function. It will create a regional center for SMEs from CEE countries to gather in the North Chinese market, in this way entrepreneurs from CEE countries could enjoy "feeling at home". Close to the business centers, there is an international conference center of 43,000 square meters and an international hotel of 85,000 square meters.
China-CEEC SME Research Institute.
China-CEEC SME Research Institute. The Institute is located in Cooperation Zone, it is jointly established by the Ministry of Industry and Information Technology of China and the Cooperation Zone. The institute plays as a think tank to actively guide cooperation between China and CEE countries. It has released the development index for industrial cooperation between China and CEEC During the forth China-CEEC(Cangzhou) SME Cooperation Forum.
According to the development concept of "government-led, supported by universities, market operation, innovation-oriented and industry-driven", and the development mode of "full chain" of research and development, incubation, pilot test and industrialization, the university Science and Technology Park relies on higher education resources. It is committed to building a scientific and technological innovation engine for the emerging economic growth pole of Hebei Province in the process of Beijing-Tianjin-Hebei integration and a bridgehead for international technology industry transfer and innovation cooperation among CEECs. The University Science and Technology Park has a total construction area of 25,600 square meters, and 10 R&D and innovation platforms have been installed.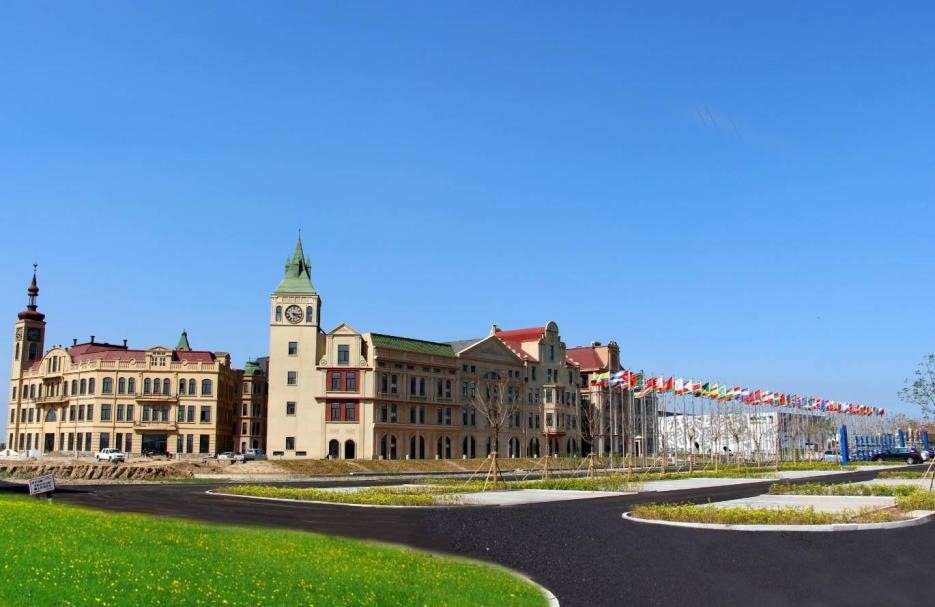 Online Service Platform for China-CEEC SME Cooperation.
Online Service Platform for China-CEEC SME Cooperation. It is committed to playing the role of information tank and exchange intermediary, mainly covering the updated information including CEE industries, development dynamics, member space, forum activities, project release, online exhibition, etc. At present, 96 projects have been published, and with 52 online exhibits, 15 investment guides, 47 registered members and more than 43,000 page views.This year, the website will be optimized and upgraded to provide a platform for exchanges and cooperation in SMEs between China and CEECs